Heat treatment is an essential process for improving the durability of metallic components.
We manufacture industrial furnaces and offer high quality commercial heat treatment services.
DOWA's Heat Treatment business has been built to meet the high demand for parts treatment from automobile and machinery manufacturers.
Our comprehensive services include the design, construction, installation, and maintenance of the furnaces and the associated ancillary facilities. In addition, we operate a surface treatment facility that enables us to provide various processes on commission.
 Commercial Heat Treatment Division
Industrial Furnace Division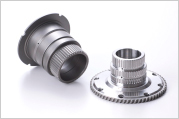 Offering treatment services to meet the requirements for various applications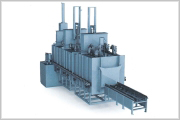 Comprehensive engineering of heat treatment facilities